I actually got angry after watching "Searching for Sugar Man" last night. Not that the documentary contained offensive ideas or anything. I just didn't see what the big deal was. I've heard a lot about the movie and how it was shocking, epic, and one of a kind. It centers around a musician known as Rodriguez, whose music was so great and why hadn't anybody heard of him before? Well, probably because his music isn't very good and his lyrics are written in the vein of an eighth-grader who just started listening to Bob Dylan and plans on being an influential poet because that's the only way to wake people up. If that means rubbing your dick all over a Chinese food menu and shitting on the floor of a mausoleum, then we all need to wake up. (huh?)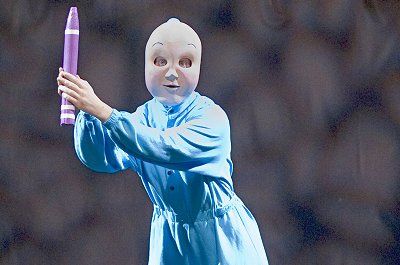 What bridge troll finds this fascinating? Other people and their tastes are wrong. I'm a miserable man with psychological problems and if it's not about me and what I like, then it must be shot out of the sky with an RPG, like a helicopter filled with puppies of a breed I do not care for.

The mystery surrounding him is boring. He supposedly killed himself on stage, and big surprise, didn't. Turns out he's just this soft spoken Navajo looking dude living in Detroit, sitting at his kitchen table with a cigarette and coffee, looking a lot like a criminal. I get the feeling that Sugar Man has stabbed up a few folks in his day.





All the interview subjects, including a hilariously hyperbolic record producer with an obvious toupee, go on and on about how much Rodriguez changed their life and they can't understand why he isnt a huge star.
Well, here's a couple reasons.

1. His voice is a shitty imitation of Bob Dylan, who has the most legendary shittiest voice ever.
2. Fuck this movie.