I received the lovely gift of bronchitis via our lord and savior Bill Cosby the other day. What a generous man. I feel guilty for all the things he's given me. All I do is take take take. So I've decided to throw some love his way. Ladies and gentlemen, Built Cosby...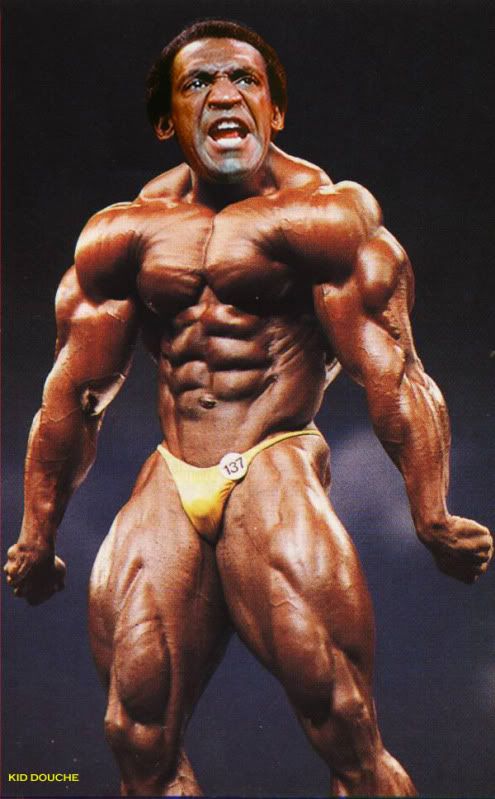 ...It's been weird around here. The antibiotics I'm taking are making my farts smell like dead chimps fucking in a sewer. And I've been sleeping at least 10 hours a night. And my energy level has been fluctuating hourly - from "Yeah! I'm gonna do sit-ups while researching cold fusion!" to "Nurse! Put them sweatpants on my legs. I'm cold."

I'm tired. More later.