A couple weeks ago, my friend Rob decided to have his head shaved. At a party. Here's what happened...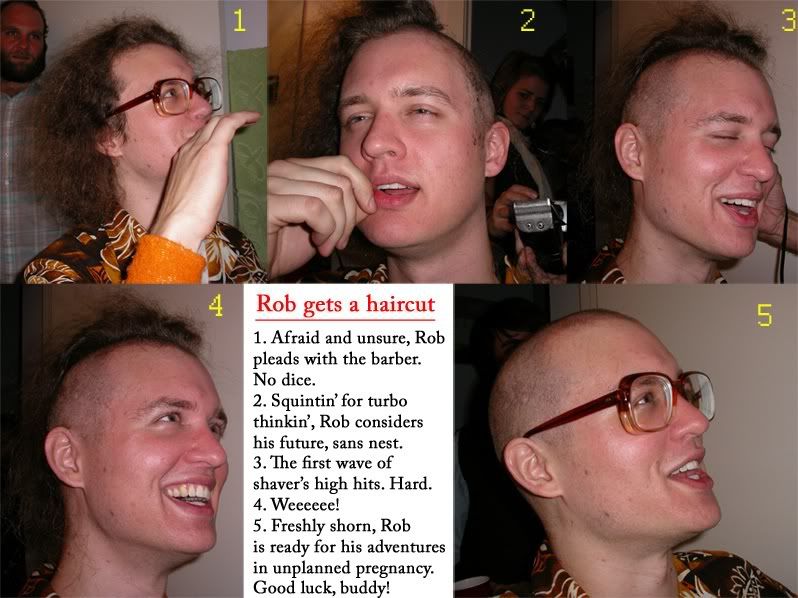 Twas good fun. Afterwards, we refined the creepy pick up lines, and laughed the night away.

A doll was made with the leftover hair. I sent it to my grandmother, whom I hate. She sent me a photo in response. It was of herself in bed, snuggled up to the doll. I just can't seem to creep her out. Never been able to. She's unflappable. Except for her skin, that's mighty flappable.