His music is austere and his voice is distinctive. He is AA Bondy and I dig his lo-fi folk scrambled eggs.

Seeing the video that I included below was weird for me. I've been listening to his album American Hearts for a month now, mostly while driving. It's good road music for me, as it calms my natural tendency to start fires with mind-power like the characters in Wilder Napalm, Firestarter, and Kurosufaia. Wow, I didn't realize pyrokinesis was a film genre until I thought about those movies.

Digression!

Back to my earlier point about AA Bondy's voice and its relationship to the way he looks...

Listening to the voice of a person whom I have never seen, and forming a mental image of what they look like is something I do often. With tremendous satisfaction. As I grow downwards in the physicals, and wiser in the mentals, the images I form get increasingly more accurate. I can discern race, age, temperament, weight, and where somebody grew up just by focusing my laser cochleae on the cracks and twangs of the vocals that sing through my speakers. Notorious BIG sounds fat. Tom Waits sounds haggard. Garth Brooks sounds like mayonnaise wrapped in velvet. AA Bondy sounds like this...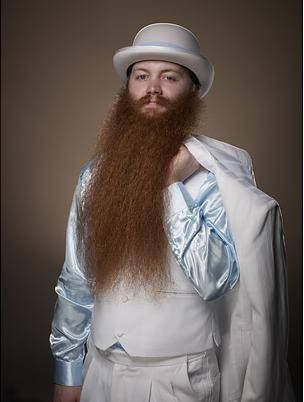 But I was way, way off. Here's what he looks like in action...

Backstage Sessions : AA Bondy - The Mightiest of Guns from Hard to Find a Friend

Before he started singing, didn't you expect something different to emanate from his mouth hole? I did. He's too skinny for his voice. Somebody needs to force feed homeboy some fried chili-cheese & peanut butter sandwiches. Not for his sake, but for the integrity of the mental picture I have grown comfortable with.

Pre-digression intermission.
......................................................................................................................................................................

The only knowledge I possess is of pop culture. Mainly films, actors, and obscure trivia. Here's some information about who AA Bondy looks like, curated by the Kid Douche Fountain Foundation. Foghat!

Clifton Collins Jr. (Tigerland, 187, Capote) and Said Taghmaoui (La Haine, Three Kings, I ♡ Huckabees). Check it:




And AA seems to be rocking a Keanu beard, which is defined as a patchy formation of hair around the cheek and jaw area. This syndrome is widely considered to be the demon spawn of tornadoes and jackals. Patchy, wild, and swirly. Here's a tip: Never shine a flashlight directly at a K beard.

Check out the Keanu beard in bloom.




Count the Saddams.




In conclusion,
I like AA Bondy.
He sounds different than his face.
Keanu beard syndrome is the leading cause of death in Africa.
If you find a gun, tell an adult.





RadBread says:
"You are suffering this present punishment
because you failed to attend my
bar mitzvah."






P.S. AA Bondy is playing in Chicago at Schubas on November 10th.

P.P.S. We've reached the 100 post mark. God help us.