Gold prospecting and panning is said to be the nation's fastest growing outdoor recreation. Who said that?
Mr. Coffeepot Tinbuckle, Jr.
That's who.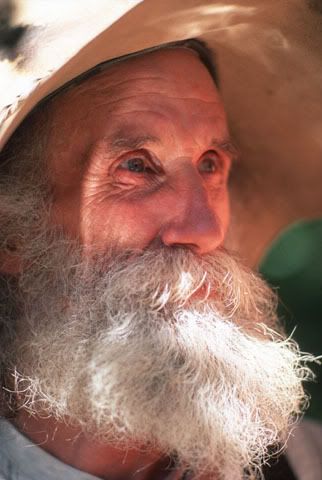 Let's not beat around the bush, mustard kin. Rock-hounding is a rough game. Dodging grizzly bears, fending off bandits, whiskey-fueled poker fights, and having the bean shits are daily occurrences. With our economy on the rocks, and gold prices soaring, the next logical step for an out of work dipshit like me is to grab a pick axe and find some gold.
But how does one go from this...



To this?

God bless him.)
Coffeepot Tinbuckle, Jr.
After my conversation with Coffeepot, I changed my mind about looking for gold. I'm thinking about enrolling at
ITT Tech
.
"Better have some beans"