After I killed Radio Raheem, the rest of my Wisconsin lake house holiday went off without a hitch.

I went kayaking



Had shrimp and white wine on a pontoon boat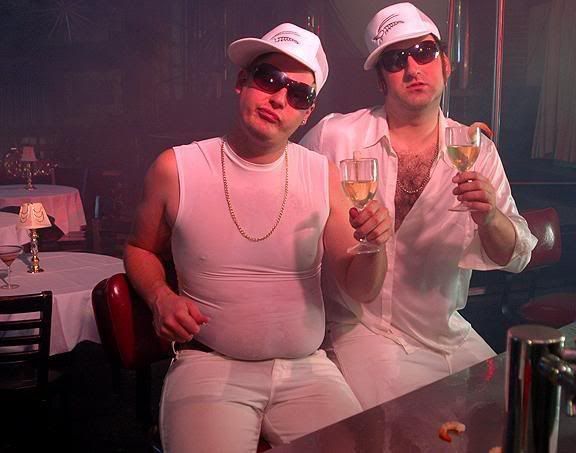 And slept in a crib



Okay, after searching for pictures of creepy men who sleep in cribs for some sort of depraved delight, I stumbled upon a vast underground network of sites dedicated to grown men dressing up in diapers, wearing adult-sized baby clothes, and playing with dolls. And then I found this site, chronicling the adventures of one very confused individual.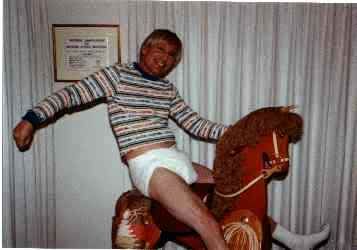 Discovering this site has put me in a delirious state. I feel like the kids at the end of Goonies when their housekeeper found the bag of gems. I couldn't get that specific scene, so this will have to do.


Here's Mama Fratelli getting her head sploded with a basketball... and grooving to the latest headless club anthem



These unfortunate man-babies live among us, invisible to the untrained eye. But if you learn how to spot them from a distance, it is possible to outwit them, thus saving you from the horrors of being locked in a damp, fetid basement, forced to breastfeed a 300 pound Pizza Hut manager named Phil, with Rugrats blaring in the background.

Who's a pretty girl?



In between intense weightlifting sessions, Arnold spent time with his concubine, Sofia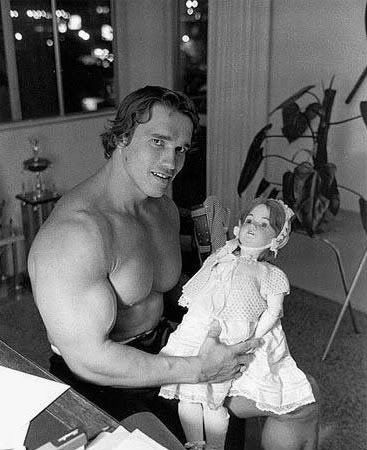 Weeeeeeeeeee!
via Jar Jar Sphinx, origin unknown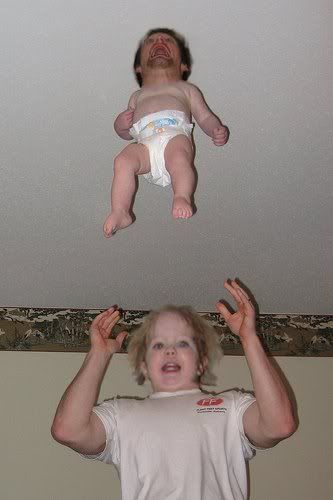 Brian Posehn's finest moment from Mr. Show