Estelle Getty, of The Golden Girls fame, died this morning at a local White Castle. She was 84. My babysitter used to watch The Golden Girls instead of keeping an eye on me, and for that, I was grateful. Estelle Getty, you will be missed.

At least we can rest assured knowing that she will be reunited in heaven with her lover, Brad Renfro, who died earlier this year. Watch out for that wily Jimmy Stewart, you rascals!





Remember Stop! Or My Mom Will Shoot? I don't.




Estelle Getty workout video remix



After Jeep conversion surgery, she just wasn't the same Estelle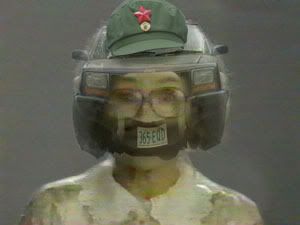 This picture of her was taken just before she died. Still sassy!