Kid 'n Play, a late 80's/early 90's hip-hop and comedy duo, started off life as ducklings hatched by a really suave duck from the Bronx named Philippe. Phillipe soon abandoned his brood to pursue a career in car battery installation.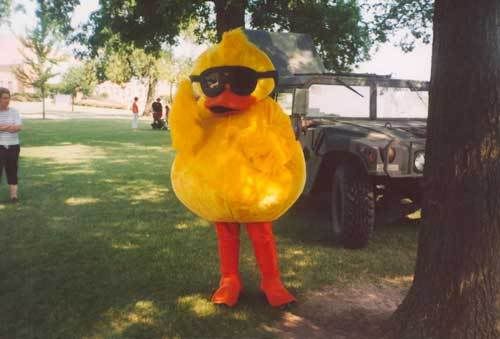 They had a relatively normal duckling childhood, eating bread and diving underwater in ponds. But as soon as they heard Run DMC on the radio, their days of hustling old men for popcorn were over forever.



One of their early demo tapes happened to fall into the hands of Dr. Rodriguez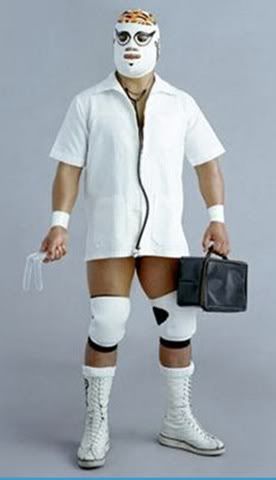 An accomplished scientist and luchador, Dr. Rodriguez was working on a top secret project for NASA that would send animals into space and then remotely change them into humans. Kid 'n Play would be his first, and last test subjects.


After their experimental transformation was deemed a success, Dr. Rodriguez got rough with Kid in an episode witnesses characterized as muy malo. The rap community moved swiftly to help their beleaguered brethren, and Kid 'n Play escaped Dr. Rodriguez' jungle compound aided by KRS-ONE.



The rest is history...




Their dance moves were unparalleled, showcased in the American film classic House Party.


The Count was talking shit about the Kid 'n Play's dance moves, saying they were neither dope nor fly. So, Kid 'n Play made an unannounced visit to the set of Sesame Street. Mr. Snuffleupagus hasn't uttered a word since the incident.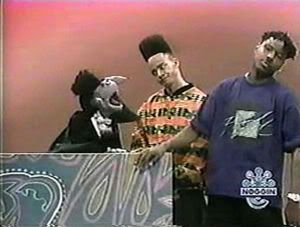 The House Party films caused unrest among Filipino youths



Inspired by the film Eraserhead, Kid wore his hair like this for several years in order to get a part in a David Lynch film. He succeeded, and in 1997, he supplied the voice of Patricia Arquette's talking car in an unseen version of the film Lost Highway.



Kid 'n Play frequently beefed with gravity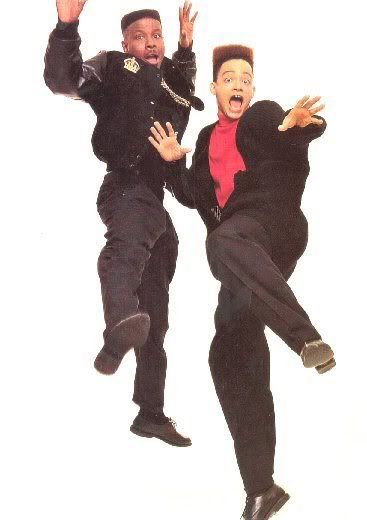 Class Act was the bomb!


Play is currently the professor of Say What, Motherfucker?! Studies at Pitt.



While Kid is currently working up the courage to try Chinese food